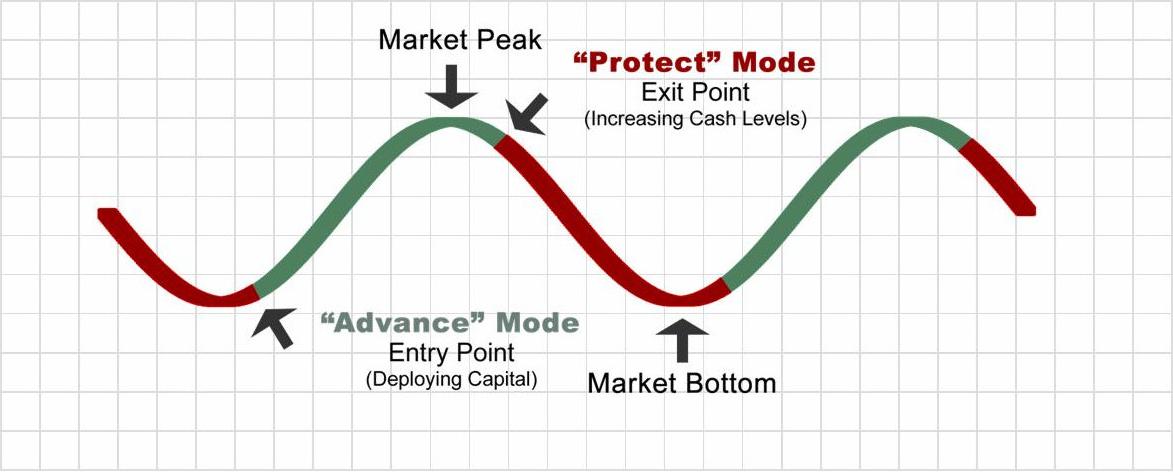 Our "Advance and Protect Strategy" is a capital preservation model with an offensive strategy. Its primary directive is to control risk.
The objective of the process is to capture growth potential when the market is rising and help protect principal when the market is falling. This strict buy and sell discipline is the foundation of the Advance and Protect Strategy*. We use quantitative and qualitative analysis to work toward this goal. Quantitative data includes such things as price, volume and momentum – which help identify entry and exit points. Qualitative analysis includes understanding the fundamentals of the economy, markets and our proprietary screening process of investment opportunities.
Our process monitors each portfolio component on a daily basis and adjusts your investment mix as the business cycle evolves.
*The Advance and Protect Strategy does not assure success or protect against loss.
Mailing Address
5 E. Franklin St., Suite 200
Baltimore, MD 21202
Hours of Operation
Monday - Friday 9:30AM - 5PM
Saturday & Sunday: Closed